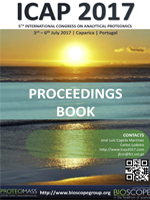 Dear Colleagues and friends,
On behalf of the organizing committee, we are delighted to welcome you to Caparica (Lisbon, Portugal), for the 5th International Congress on Analytical Proteomics (V ICAP 2017).
The Congress will take place in Costa de Caparica the 3rd, 4th , 5th and 6th July 2017.
We cordially encourage you to attend and contribute to one of the major events in 2017 on the Proteomics field.
We are confident that you will appreciate the breadth and quality of the scientific program and the city of Caparica, and look forward to seeing you in 2017 in Portugal.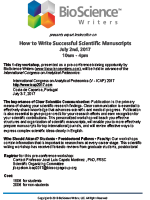 And last, but not least, we have some of the best in the arena:
Christopher Overall, PhD

Centre of Blood Research, University of British Columbia (Canada)

William Laframboise, PhD

University of Pittsburgh School of Medicine, Pittsburgh (USA)

Francesc Canals, PhD

Laboratori de Protèomica, Institut d'Oncologia Vall d'Hebron (VHIO) (Spain)

Juan J. Calvete, PhD

Instituto de Biomedicina de Valencia (CSIC)Instituto de Biomedicina de Valencia (CSIC) (Spain)


Jun Qu, PhD

Department of Pharmaceutical Sciences, The State University of New York, University at Buffalo, Buffalo (USA)


Xian Chen, PhD

Dept of Biochemistry & Biophysics, School of Medicine, University of North Carolina at Chapel Hill (USA)
The Keynotes can be viewed here
The Oral Contributions can be viewed here
Yours truly
J. L. Capelo
C. Lodeiro
Conference chairs
On behalf of the organizing and scientific committee
Symposium Subjects:
Array-based analytical proteomics
Cardiovascular proteome biology
Computational approaches to mine proteomic data
Innovation in peptide & protein separation technologies
Metabolomics
Molecular mass imaging & single cell imaging
Proteome biology of infectious diseases
Quantitative Proteomics
Renal and urinary proteomics
Stem cell proteome biology
Biomarker discovery & validation
Chemical proteomics
Glycoproteomics & phosphoproteomics
Mass spectrometry innovations
Metallomics
Organelle and biological membranes proteomics
Proteomics of macromolecular complexes
Structural proteomics
---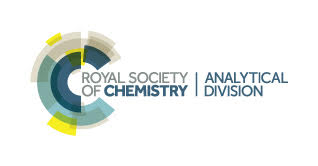 Royal Society of Chemistry call for grants
We are gladly announcing that, in partnership with the Royal Society of Chemistry, there is now a call for grants (10) to students in the value of 200€ plus the waiving of the fees (total of 400€).
In order to apply to these grants, students must send their CV as well as a motivation letter to Marta Silva <marta.silva@bioscopegroup.org>.
Mind that travel fees and lodging are not included in the grant.
Students (Graduate and PhD students) are allowed to present a shot gun communication or a poster presentation.
Apply now and save your seat in this conference.
The organizing committee
---
Warning for participants
Please note that Exhibition Housing Services, Exhibition Housing Management and Trade Show Housing do not represent the PROTEOMASS Scientific Society nor BIOSCOPE group, nor have PROTEOMASS Scientific Society or BIOSCOPE Group authorized them to use their names or trademarks on information they send out to participants.
MIND!!: Booking must be done directly with the HOTEL. Internet or travel agency bookings do not included meals and social events. See the Venue Registration section for more information.
Booking through the Internet and/or travelling agencies will imply additional cost for meals:
        • 15€/lunch/person/day
        • 22,50€/dinner/person/day
           no social events